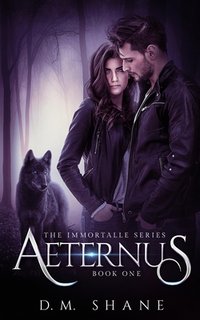 Aeternus by D.M. Shane (The Immortalle Series Book 1)
English | 2020 | Romance| ePUB | 1.3 MB
She's a damaged soul. He's an alpha who thrives on control.
Aislin Barrington is just trying to make it through the day. When a brutal attack claims the lives of her best friend and boss, she is thrust into a new and terrifying world where monsters of legend are real.
Arkkadian Rime is shocked to discover his mate living among humans, clueless about her true nature. When Aislin's family history is revealed, it not only endangers her life, but that of everyone in the pack. Arkkadian will do anything to protect Aislin, even if it means facing an old enemy.
Aislin is drawn to the beautiful stranger claiming to be her destined mate, but can she accept the twisted turn her life has taken? Will the threats upon her life bring them together as fate demands or tear them apart forever?
https://userupload.net/vryfltyc4xvv