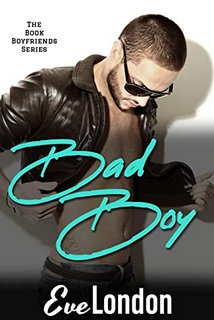 Bad Boy by Eve London (Book Boyfriends 1)
English | 2020 |Romance | ePUB | 1.3 MB
Bad Boys and Good Girls… the best kind of opposites attract~
Xander:
I've been dying to get a taste of Kennedy and all her curves. But I'm not her type. She's a bookworm, nose always stuck firmly in her laptop, and I'm the tatted up, motorcycle-riding bartender barely making enough to pay tuition.
But when she asks me for dating lessons, I'm going to cheat and do everything I can to teach her exactly how opposites attract.
Kennedy:
I'm gonna do it. I'm going to ask bad boy Xander to teach me how to flirt. It's not like he's going to fall for me. I'm the nerdy, chubby, book blogger, girl next door, nothing like the hot sorority chicks always swooning over him at the bar.
Then I can use my new skills to find a guy who'll do dirty things to me, someone just like him. Ack, I mean help me find a nice guy who'll fit into my nice girl life. Oh geez. I'm a wreck and I'm pretty sure I'm doomed to die a virgin.
https://userupload.net/dr9d4p7jhzep