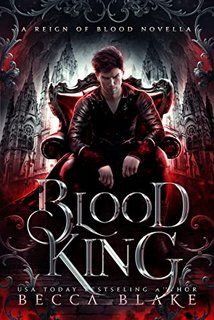 Blood King by Becca Blake
English | 2020 | Sci-Fi/Fantasy | ePUB | 919 KB
The fall of a man… The rise of a king.
For Nero Cineris and his twin sister, Neryssa, living on the streets of Caracta means fighting for survival every day. In desperation, Nero accepts help from Lord Adrius, a terrifying man who drinks the blood of the living. Nero must prove his worth to earn a better life in a new city.
When Lord Adrius tests Nero's will, the punishment for failure is death. Nero thought he would do anything to escape the streets, but is the new life he's been promised worth sacrificing his humanity? Worse, what will become of his sister?
One thing is certain: Lord Adrius will change Nero and Neryssa forever… if they can survive him at all.
Blood King is a prequel novella to Becca Blake's Reign of Blood adult dark fantasy series.