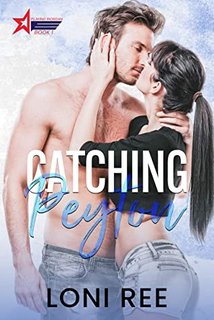 Catching Peyton by Loni Ree (Playing Riordan Book 1)
English | 2020 | Romance | ePUB | 1.3 MB
When Dare Riordan's cousin blackmails him into coaching her daughter's t-ball team, he's livid. He quit professional baseball years ago and doesn't have time to coach a bunch of children. Then the first practice comes, and his world turns upside down. After his eyes land on the love of his life, he sees stars as the world turns black. He never saw the blow coming.
Peyton Hayes helps her parents out any chance she gets. When she takes her little sister to t-ball practice, she watches in horror as Molly nails the new coach with her bat. Twice. Although she'd love to have Dare Riordan fall at her feet, it would be much better if he were conscious.
It only takes one look for Dare to know Peyton is the woman for him. Now, he's going to put all his effort into wooing his girl. After Catching Peyton, he plans on keeping her, for life.
https://userupload.net/y8okw5gne2mf