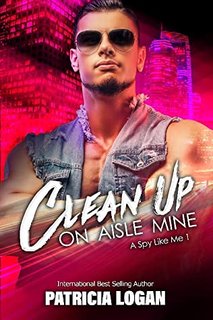 Clean Up on Aisle Mine by Patricia Logan(A Spy Like Me #1)
English | 2020 | Romance MM| ePUB | 1.3 MB
Former CIA operative, Damon Thorne, is a fixer. He cleans up messes other people make of their lives to forget the wreckage his own has become. Whether it means retrieving a drug addict whose family is being blackmailed or rescuing a furball who's the subject of a custody dispute, Damon just gets things done.
When the job means kidnapping the wild son of a prominent Senator in an election year, it should come with hazard pay.
From the day Jude Chenoweth was born into wealth and position, his father has groomed him to follow in his footsteps. Jude has other plans. Openly gay and infamous, all he wants to do is live his life, create his art, and never settle down.
Life has a way of kicking butts, even the sexy ones. Thrown together in a situation neither wanted, Damon and Jude must now decide how to move forward. Jude knows something is wrong when he gazes into Damon's haunted brown eyes and Damon recognizes there's much more to Jude than the caricature he shows the world.
This might be the beginning of a journey… or an incredibly stupid mistake. Perhaps working together will help them process their own demons. Whatever happens, neither of them believes Damon's assignments will always come with a heaping helping of bad guys.
Not always… right?