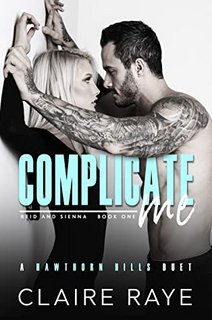 Complicate Me by Claire Raye (Hawthorn Hills Duet #1)
English | 2020 | Romance | ePUB | 1.3 MB
Life at its simplest is still complicated.
Reid Bowen is her brother's best friend and the biggest womanizer on campus. She has no business wanting him.
Sienna Parker is forbidden and the sweetest fruit he can never taste. But if he can't have her, no one can.
Forced together by a road trip home, it will not only test their patience, but also their resolve to stay away from each other.
Bound by their past, it's the complicated that changes their lives.
Complicate Me is book one in the Hawthorn Hills duet series. A two-part, angst-filled, slow-burn epic love story. Reid and Sienna's story culminates in book two Complete Me.