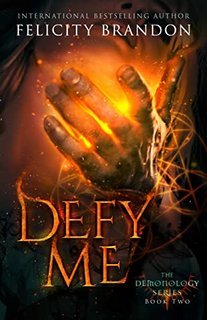 Defy Me by Felicity Brandon (The Demonology #2)
English | 2020 | Romance | ePUB | 1.3 MB
Commanding Demons
Captive Mortals
Obsessions that will last forever.
Hellbent on revenge, I summon Solomon, an ancient demon powerful enough to make my thirst for revenge a reality.
Now, he's the only thing standing between me and everything I've ever wanted.
But there's a price to pay.
He demands my soul,
And if I can't resist his temptation,
I might lose my heart as well.