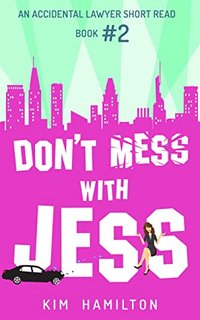 Don't Mess with Jess by Kim Hamilton(An Accidental Lawyer #2)
English | 2020 | Mystery & Thriller | ePUB | 1.3 MB
When Jess becomes a crime victim, she's determined to deliver justice to the punk who mugged her, stole her coveted messenger bag and ruined her breakfast. But first she needs to hunt him down. With few leads and no help from an understaffed police force, Jess and Kari devise an unorthodox scheme to entrap the unknown assailant.
Meanwhile, a possessed pothole and pesky bus-case clients challenge her legal dexterity; and if that's not troubling enough, she receives a proposition from mob boss, Franco Giovanni, that she doesn't dare refuse.
Jess and Kari once again, put on their big girl pants (which are getting tight around the waist) and take on each challenge with a healthy serving of false bravado and a side of spunk.