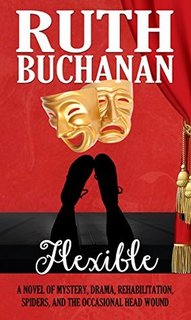 Flexible by Ruth Buchanan
English | 2018| Mystery & Thriller | ePUB | 2.8 Mb
Summer's over, and Rachel Cooper is back! Limping staunchly into the fray, she's determined to develop flexibility in more than just her stiff ankle. With Lynn and Ann at her side, she tackles the challenges of the new school year with her own unique blend of panicked bravado. With new students, new classes, and–could it be?–the possibility of new love in her life, she's already got plenty to keep her flailing. But there's more. While fulfilling her role as director of the school's fall play, she begins to suspect that not all the drama is playing out onstage. Uncovering a series of unsettling clues, she works to solve the backstage mystery before the final curtain falls.
https://userupload.net/ykoedbq5