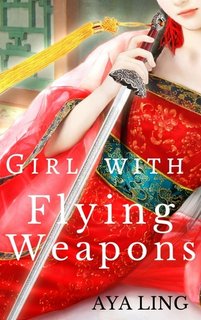 Girl with Flying Weapons by Aya Ling
English | 2020 | Mystery & Thriller | ePUB | 1.3 MB
Most people know Hong as a soft-spoken servant girl who works at the governor's house.
Few know her as a skilled martial artist who trains in secret by a blind assassin.
When the governor's son, who has a crush on her, is accused of murder, Hong risks not only blowing her cover, but also her own life when trying to discover the real killer.
Loosely based on a tale written in ninth-century China, Girl with Flying Weapons combines elements of mystery, suspense, and romance. It is the first book of a series.
https://userupload.net/d262uh5f3a6x