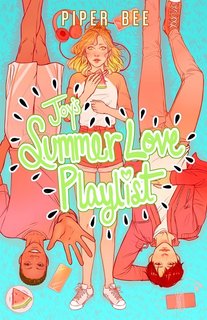 Joy's Summer Love Playlist by Piper Bee
English | 2020 | Romance | ePUB | 310 kb
Summer isn't all sunshine and rainbows, but it might be pretty close.
College-bound singer Joy has never been all that graceful, never been in love, and never really lived for herself. But when she's suddenly free from her overbearing brother, Joy dreams of living out a summer full of music, sunshine, and an empty schedule.
There's just one catch…
Joy's hilarious duet partner, Cale, needs her to be his fake girlfriend so he can attract Lena, Joy's unattainable best friend. Cale's plan is a tad crazy, but if Joy knows anything about Cale, it's that he can make crazy work in his favor.
But when Lena's long-time crush, Jin, returns home for the summer, Joy realizes Cale's chances might be impossible. Jin is nothing short of perfect. Easygoing, charming, and insanely good-looking… Joy has to find a way to even the odds without jeopardizing the friendships she's worked so hard for.
Things get complicated when Joy falls head over heels for the boy that was "off-limits." Just when she thinks her first love might be the real deal, her controlling brother–and her family's dark past–get in the way. Joy could lose a lot more than a carefree summer.
https://dropgalaxy.in/98fmji4ofejr