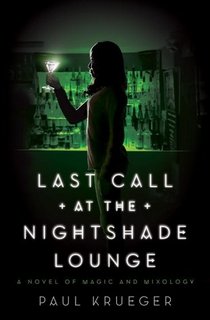 Last Call at the Nightshade Lounge by Paul Krueger
English | 2019| Sci-Fi | ePUB | 3.4 Mb
A sharp and funny urban fantasy for "new adults" about a secret society of bartenders who fight monsters with alcohol fueled magic.
College grad Bailey Chen has a few demons: no job, no parental support, and a rocky relationship with Zane, the only friend who's around when she moves back home. But when Zane introduces Bailey to his cadre of monster-fighting bartenders, her demons get a lot more literal. Like, soul-sucking hell-beast literal. Soon, it's up to Bailey and the ragtag band of magical mixologists to take on whatever—or whoever—is behind the mysterious rash of gruesome deaths in Chicago, and complete the lost recipes of an ancient tome of cocktail lore.
https://userupload.net/bzycnwnktmx4