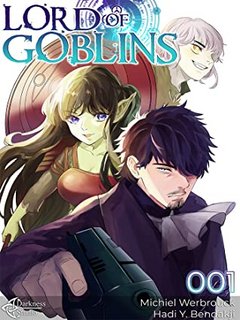 Lord of Goblins by Michiel Werbrouck, Hadi Bendakji (Lord of Goblins #1)
English | 2020 | Sci-Fi | ePUB | 1.2 MB
Anger. Pain. Happiness and sorrow. Lev left them all behind as he faded into the void. What of his victory? Had all his hardships been for naught? His dreams and enemies slowly slipped from his grasp as he was transmigrated into another body. He wanted to see the world change, but that opportunity was stolen from him — Or was it? Shackled by slavery and cursed as a social outcast, Lev must claw his way up a new social ladder laden with abuse and destruction.
https://userupload.net/ver6viq5eq63