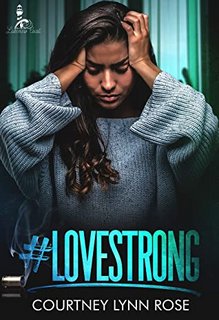 #Lovestrong by Courtney Lynn Rose (Lakeview Coast Book 1)
English | 2020 | Romance| ePUB | 1.3 MB
~ Lena ~
At 17-years-old, I have everything going for me . . . until less than sixty seconds changes everything.
Nine months ago, I survived a school shooting, then buried twenty-two of my classmates, including the boy of my dreams. Now, I'm expected to return to school for Senior Year, but I can't. Not when the shooting was my fault. If I'd only done what the note said, none of this would've happened. In small town Virginia, the only things that matter are God and football, and no one in this town forgets anything.
That's when my dad ships me across the country to my grandparents to finish high school on the Oregon Coast. I'm happy about it, actually. No one's going to stare at me, silently blaming me for whoever they lost in the cafeteria that day. I can move on with life, go through the motions, get through the year, leave it all behind . . .
Until the town's golden boy, Declan Harp, saves me from myself and makes it his personal mission to restore my faith, and love me past my pain.
But, small towns are just that, no matter what coast they're on, and when my pain becomes public, it crumbles everything in me all over again. I can either stay in this darkness, holding on to the memory of those that died because of me, or forgive myself and learn how to live again.
Declan is determined not to give up on me, but I know I can't love him if all I do is exist.
https://userupload.net/me84x1gczy96