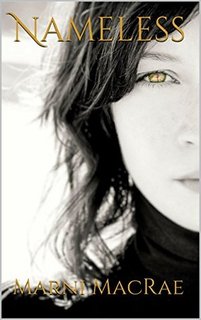 Nameless by Marni MacRae
English | 2017 | Romance| ePUB | 1.3MB
A young woman awakes in a field with no memory of how she got there or who she is. Struggling to put the pieces together from a past just out of memory's reach, Eve finds a new name and a new beginning in Brighton Valley. But no matter how safe she feels or how much she grows to love the people in her new life, Eve knows her past holds a secret that may destroy her chance at happiness.
Driving along highway 83, Nick happens upon a girl on the side of the road. Soaked to the bone with rain and battling back fear of a past she can't recall, Nick is drawn to the strength of soul and frail beauty the young woman possesses. Naming her Eve to help her fill the void, Nick finds he cannot resist the draw to know her, protect her. But the closer he gets to the sweet, mysterious, Eve, the harder it becomes to let go. And he knows he must. For Eve cannot truly be his until she confronts the demons of her past.
Nameless shows us the heart of what family means, beyond blood and name. How one person can affect so many, changing hearts in the process of finding her place in the world. Can Eve choose love with an empty slate? And if her memories return can that love endure the choices they bring?