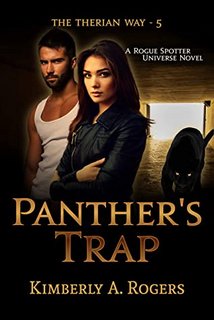 Panther's Trap: A Rogue Spotter Universe Novel (The Therian Way #5) by Kimberly A. Rogers
English | 2020 | Sci-Fi/Fantasy | ePUB | 1.3 MB
Ambushed and captured, their battle for survival has only begun.
After joining a fight to stop a madman intent on exposing all paranormal species, Baran and Raina thought they were done. Ambushed on their way home from Chicago, they find themselves immersed in the shadowy world of underground fights between Therians and other paranormals. Beyond the fights, a new face has joined the Fringe and is intent on forcing Baran to expose Therian security details or risk losing Raina.
Imprisoned by their enemies, it might cost Baran and Raina everything if they want to escape the Panther's trap.