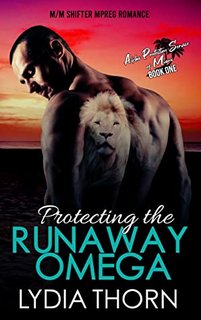 Protecting the Runaway Omega by Lydia Thorn (Alpha Protection Service of Miami, Book 1)
English | 2020 | Romance MM| ePUB | 1.3 MB
He ran away from a nightmare and found his fated mate.
Elijah wants a fresh life for himself and the babe he's carrying. His predatory ex-mate has other ideas. Elijah's one hope for safety and happiness is to sign up with the Alpha Protection Service of Miami until the bond with his abuser is broken.
The Alpha protecting him is his new drop-dead gorgeous neighbor Liam.
A far cry from the small and petty man Elijah escaped, Liam is kind, sweet, and everything he could ever want in an alpha.
To keep the deadly predator at bay, Liam agrees to temporarily mark Elijah to force-break the bond.
With the two now living together, Elijah must remind himself that Liam is only doing him a favor, and this mark isn't real… he wishes it was.
https://userupload.net/sbeyi0lbf68m