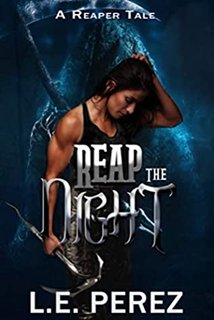 Reap the Night: A Reaper's Tale by L.E. Perez
English | 2020 | Romance > FF | ePUB | 1.3 MB
Reaper Alex Dante did her job, never letting the souls she collected become anything more than work. Until Lily. Lily Heatherton was full of life and had cheated death more than once. Now death wants her back and nothing will stand in its way, not even one of their own. The Hotel is the only place Alex can think of where she can keep Lily safe. But as forces conspire to claim their souls, the Hotel provides a haven for them to discover the love of a thousand lifetimes and for Alex to discover her true destiny.
https://userupload.net/qwkbj8yzfnys