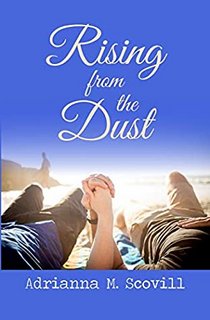 Rising from the Dust by Adrianna M. Scovill
English | 2018 | Romance MM | ePUB |357 kB
As he turns fifty, Gabriel Santiago finds his life falling apart around him: he's just lost his mother; his wife of twenty-five years has asked for a divorce; his son is away at college; and even Gabriel's job as a high school teacher could be in jeopardy. Facing the dissolution of the life he's worked painstakingly to create, Gabriel knows he has to finally learn to embrace all the parts of himself that he's kept buried if he has any hope of being happy.
Jack Windsor is a police officer who has, for nearly a year, been mourning the devastating loss of his husband. He's been running on autopilot, surviving day to day, doing his best to gather up the shattered pieces of himself. Now that he's approaching his fortieth birthday, he's still trying to come to terms with the fact that he has to live without the love of his life.
When Jack pulls Gabriel over in the middle of the night, their mutual spark of attraction catches them both by surprise. However, if they can draw courage from each other and put their damaged hearts on the line, they might find the love they both desperately need.
TRIGGER WARNINGS: mention of suicidal thoughts/actions and past sexual assault