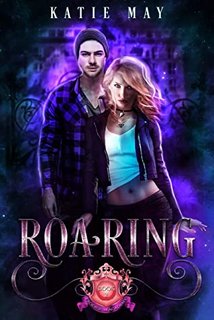 Roaring by Katie May (Prodigium Academy Book 2)
English | 2020 |Romance | ePUB | 1.3 MB
What I thought would happen during my time at Monster Academy: long walks on the beach, a murder spree or two, and find a nice vampire to settle down with.
What actually happened during my time at Monster Academy: kidnapped by my headmaster and later by my sadistic sister, developed feelings for an eccentric group of monsters, and accidentally started an anti-vampire movement. Oh, and discovered I might not actually be a vampire.
My dad—Dracula—is being evasive and refusing to answer my questions. And hate groups are popping up around campus, determined to eliminate all vampires once and for all.
If that wasn't enough to deal with, the Roaring is fast approaching, and I'm determined to prove that I have what it takes.
The only problem? The Roaring is a competition that embodies both physical strength and mental intelligence—both of which I lack. Three games. Over one hundred competitors. One winner.
Time to play with the monsters.
https://userupload.net/339nlxglk3yb