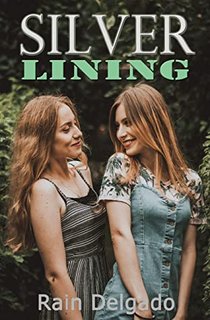 Silver Lining: A Healing Lesbian Love Story by Rain Delgado
English | 2020 | Romance FF| ePUB | 1.3 MB
Sammy, a mild and independent girl, lived with her mom and sister. Here, she came to the new school and decided to say goodbye to the sorrowful past.
Isabella has many friends as she's always bright and clear. She was attracted by Sammy since her arrival at the school. However, behind the back, Isabella seems to hide her secrets from the public.
One is tired of running away from her dark past. Hoping and believing that she can still have a normal life. While the other one is trying to get away. Escape from all the pressure and expectations from people around her. What will happen if their paths crossed? Will they meet in the middle? Who will sacrifice? Or will they have to choose their own path?​Find out the story of two people dealing with their own struggles and how having each other will be their greatest strength. And will make you realize that it only takes a single person to know that every cloud has a Silver Lining.