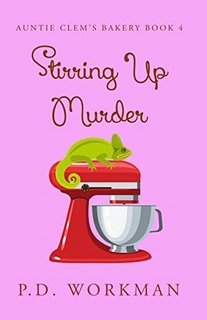 Stirring Up Murder (Auntie Clem's Bakery #4) by P. D. Workman
English | 2020 | Mystery & Thriller | ePUB |542 KB
With Davis behind bars and Alton Summers chased away once more, everything is back to normal in sleepy Bald Eagle Falls.
Erin is making her delicious gluten-free goods at Auntie Clem's Bakery and things couldn't be going better. The only sleuthing Erin is doing this time is to track down the half sister she never knew she had. But when that sister turns out to be not quite who Erin expected, and there is yet another body, Erin has some choices to make.
Will Erin stand by her sister and try to uncover the truth or will she go back to her cookbooks and pans and let the chips fall where they may?