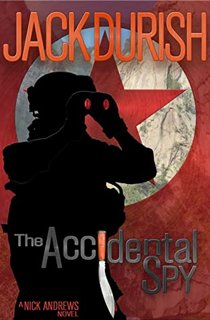 The Accidental Spy by Jack Durish
English | 2020 | Mystery & Thriller | ePUB | 201 KB
Nick Andrews is a United States Army Ranger trapped behind enemy lines during the Korea War. It is winter and Korea is a frozen hell. Nick gathers detailed locations of enemy troop concentrations and supply points as well as an unlikely band of followers as he struggles to catch up with the retreating American Army. His challenge is to lead his band to safety and deliver his intelligence to the allies and to survive.
https://dropgalaxy.in/i5eg7kdorg31