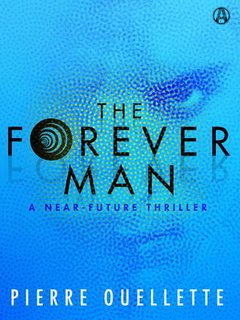 The Forever Man: A Near-Future Thriller by Pierre Ouellette
English | 2019 | Sci-Fi| ePUB | 1.0 MB
Portland, Oregon, was once a beacon of promise and prosperity. Now it's the epicenter of a world gone wrong, its streets overrun by victims and hustlers, drifters and gangsters. Lowly contract cop Lane Anslow struggles to keep afloat—and to watch out for his brilliant but bipolar brother, Johnny, a medical researcher. Lane soon discovers that Johnny is part of an experiment veiled in extraordinary secrecy. But he has no idea who's behind it, how astronomical the stakes are, or how many lives might be destroyed to make it a reality.
Now Johnny's gone missing. To find him, Lane follows a twisting trail into a billionaire's hilltop urban fortress, a politician's inner circle, a prison set in an aircraft graveyard, and a highly guarded community where people appear to be half their biological age. Hunted by dueling enemies, Lane meets a beautiful and enigmatic woman at the center of a vast web of political and criminal intrigue. And behind it all is a sinister, desperate race to claim the biggest scientific prize of all: eternal life.