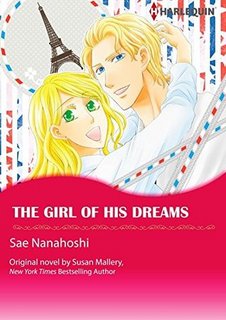 The Girl of His Dreams by Susan Mallery (Triple Trouble #1)
English | 2018 | Romance | ePUB |2.8 Mb
Kayla Bedford had lofty visions of running off to Paris and marrying the prince of her dreams. But before she left, she needed to find a significant other for her conservative boss and best friend, Patrick Walcott….

And who better than her older–by twelve minutes–identical sister? Kayla was sure they'd get along famously. But as the seconds ticked down for her sister's big date with Patrick, a wave of jealously washed over Kayla. Suddenly it seemed her Prince Charming had been right beside her all along. But how was she going to convince Patrick that SHE was the girl of HIS dreams?
https://userupload.net/hqm77mgdf4me