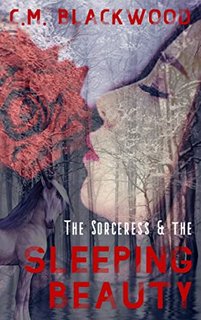 The Sorceress & the Sleeping Beauty by C.M. Blackwood
English | 2020 | Romance FF |MOBI reader,| 1.3 MB
This is the tale of a new sleeping beauty: Princess Gala of Zóar, who lives in the war-torn land of Antira. Her father's impoverished city battles constantly with King John's wealthy Balta, and there seems no end to the trouble.

One day John draws up an evil plan, which lures Gala away from her father, and into his clutches. She is saved by the powerful sorceress Ariella, who lives alone in her empty kingdom, and whose heart is bitter from years of sadness.

Ariella and Gala fall in love, and Ariella's heart begins to mend; but after Gala is cursed by a warlock sent by King John, Ariella embarks on a quest of revenge that leads her to the brink of destruction. Will her mission be her undoing – or will true love break the spell?