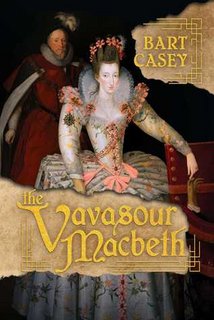 Little Altar Boy by John Guzlowski
English | 2019 | Mystery & Thriller | ePUB | 2.1MB
When Margaret Hamilton's father rescues Elizabethan manuscripts from a flooded tomb, he asks his daughter's former fiancé Stephen to help decipher them, bringing the couple back together again.
At first, the documents only seem to resurrect Anne Vavasour's remarkable true story: how she came to Queen Elizabeth's court as a sixteen-year-old Maid of Honour; was seduced by the Earl of Oxford; delivered a babe at court in the attending maidens' chamber; was sent to the Tower; yet later flourished for twenty years as the mistress of the wealthy widower Sir Henry Lee, Elizabeth's champion at the joust (and rumored half-brother of the queen).
But when Margaret and Stephen uncover links between the buried papers and Shakespeare's Macbeth, ruthless art and antiquities thieves scheme to take the priceless papers at any cost.