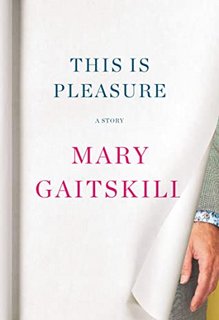 This is Pleasure by Mary Gaitskill
English | 2020 | General Fiction| ePUB | 1.2 MB
The effervescent, well-dressed Quin, a successful book editor and fixture on the New York arts scene, has been accused of repeated unforgivable transgressions toward women in his orbit. But are they unforgivable? And who has the right to forgive him? To Quin's friend Margot, the wrongdoing is less clear. Alternating Quin's and Margot's voices and perspectives, Gaitskill creates a nuanced tragicomedy, one that reveals her characters as whole persons—hurtful and hurting, infuriating and touching, and always deeply recognizable. Gaitskill has said that fiction is the only way that she could approach this subject because it is too emotionally faceted to treat in the more rational essay form. Her compliment to her characters—and to her readers—is that they are unvarnished and real.
https://userupload.net/i0x1fwno1qqb