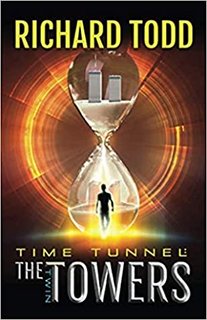 Time Tunnel: The Twin Towers by Richard Todd
English | 2020 | Mystery & Thriller | ePUB |2.62MB
The date: September 10, 2001. Kyle Mason, an Army Special Forces Major, is honeymooning in SoHo with his newly wed bride. When his wife ducks out of their hotel room for coffee and a cigarette, Kyle is shocked when a strange visitor appears, enlisting Kyle's help to prevent an unimaginable disaster that will take his bride's life in the twin towers the following morning.
Described as "An action-packed time-travel tale…" by Kirkus Reviews, "Time Tunnel: The Towers" weaves in history and science to translate fantastic concepts like time travel into startling reality.
https://dropgalaxy.in/qwy41gkb3jnw