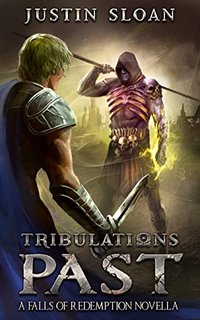 Tribulations Past by Justin Sloan (Falls of Redemption Novella)
English | 2020 | Sci-Fi | ePUB | 181 kb
Sometimes the past can't be ignored.
Joras was never able to accept a world where everyone whispered of magic but refused to acknowledge its existence. He couldn't stay still knowing that there might be other worlds out there, and that his uncle had found the way through.
When he finds the opportunity to help a woman bring her loved one back from the dead, and that this connects to his own mission, he steps up to help.
But another warrior has his own plans for the underworld, plans that could not only ruin everything Joras has set up, but through our lives and afterlives into chaos.
Can Joras and his friend stop this madman before its too late? Will he get the answers he so desperately longs for?
https://userupload.net/1xvclfn7lfv6