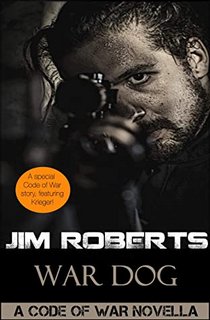 War Dog by Jim Roberts (A Code of War Novella)
English | 2020 |Sci-Fi/Fantasy| ePUB | 529 KB
This book takes place directly after 'Spirit Warrior'
Joe Braddock has gone AWOL and is being accused of murder in the country of South Sudan. With few options, the Peacemakers send Krieger, the group's iron-willed man of action, to find him. What begins as a simple mission quickly evolves into something far more insidious, as Krieger stumbles upon an Olympus plot that could threaten everything the intrepid Peacemaker unit has fought for. A hard-edged, high-powered action yarn, 'War Dog' follows the Peacemakers' most volatile member as he faces old demons and new ones in his search for Joe Braddock!
Note: This novella was previously released in the Code of War Digital Boxed Set.
https://dropgalaxy.in/36wmtskvtwqd